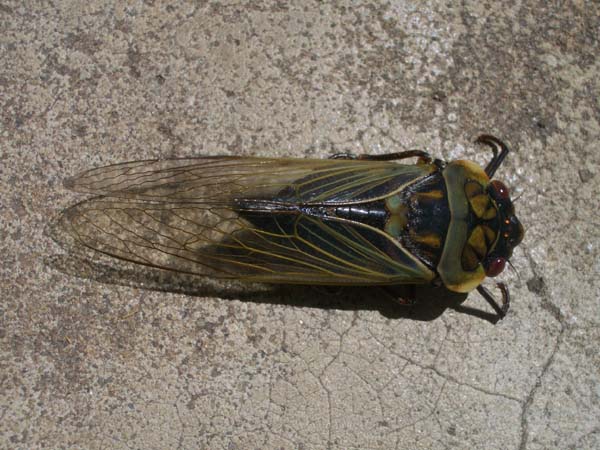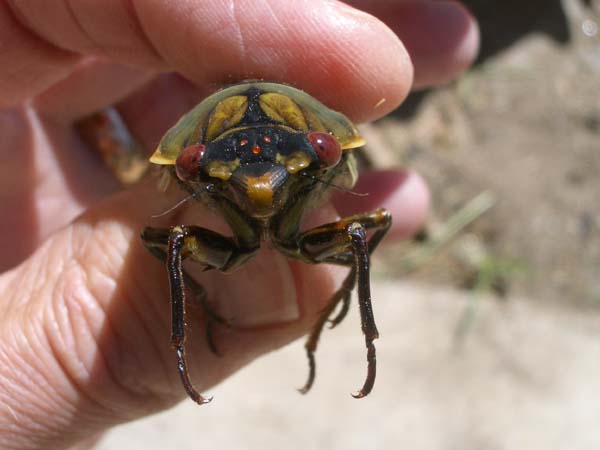 Christine always talked about how in her childhood the cicadas heralded a hot summer day, and how they had names for the different types: the "Greengrocer" was the most common, while the "Black Prince," the "Yellow Monday" and the "Cherry Nose" were much rarer. On the net, at
cicadamania.com
, there are some photos of these types and others, the statement that Australians are the best in the world at naming animals, and the suggestion that many of the names of these extraordinary insects came from children. Having had a good look at the site and, later, looking at the
Boys Big Book of Cicadas
(not its real title) at brother-in-law Graham's, it appears this one is a Northern Cherrynose.
I remember one year when Sarah Jane was in about Grade 4 we pulled her out of school for a month and went to Australia. The deal was she had to learn long division and do a project in return for skipping out on whatever it was she was supposed to learn. In her project, which became the subject of a "show and tell" when she got back to class, she included a cicada exoskeleton. Years later, in Arles, Christine found a brooch of "la cigalle" -- the cicada, a symbol of Provence and specifically of Arles -- that she wore on her coat for years. But I digress....
-We've been meaning to go back to the Mount Vic Flicks since we went with neighbour Roland several months ago to see "Becoming Jane." Mount Vic is Mount Victoria, the town past Blackheath, about a 20-minute drive. It is so small and charming; except for the details of the architecture, you would think you've stumbled upon a tiny French or Italian hilltown. In the daytime, the theatre looks like this ....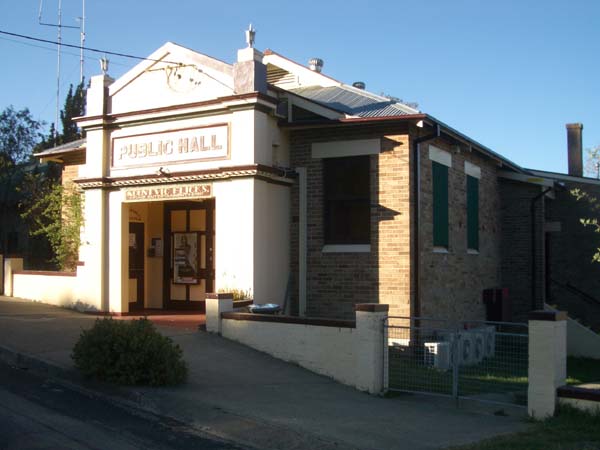 So off we went ....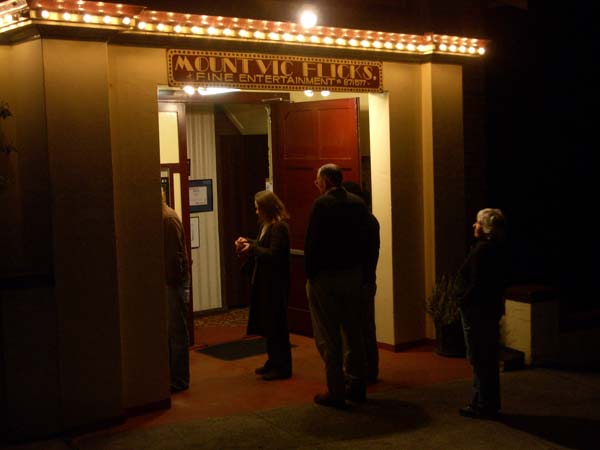 The huge lineup 10 minutes before showtime ...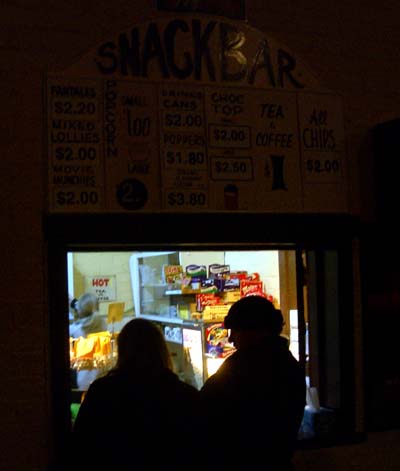 Luxury-priced goodies are a feature of the concession stand inside ....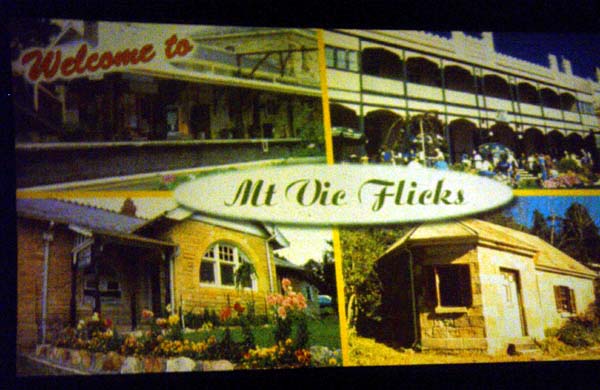 A few minutes before the show begins, they roll a welcoming slide and a series of ads for local businesses....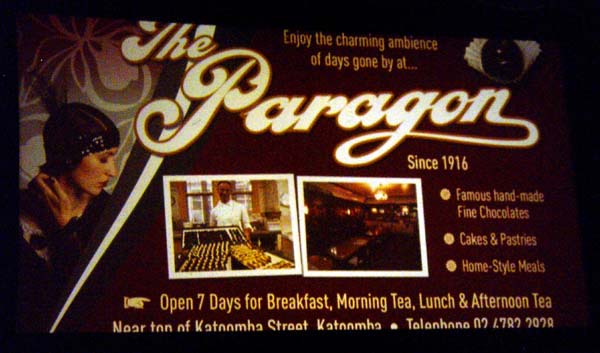 One of our local cafes advertises. Unfortunately, my photo of the ad for the local goat dairy didn't turn out ....
And the film we went to see? Oh yeah, what was it? Uh, it was Sicko, the new Michael Moore documentary. It was very curious watching it there, surrounded by people who have a pretty good universal Medicare and have little sense of what life in the USA is like. And laughing at the references to
"hooking a Canuck"
-- marrying a Canadian in order to get free health care.
-today, Sunday, he finally did it. John Howard has called a federal election for November 24. If the polls are anything to go by, it will be bye-bye for him, but Labour will need to win quite a number of strategic ridings in order to win government. It's rather like the situation the Liberals in BC were in: they could easily win the popular vote, but their vote was not "efficient" in capturing the swing ridings.