Nothing prepares you for the scale of the development from Tweed Heads -- the most northerly town in New South Wales -- in the distance above, through to Brisbane, with the towers and congestion of Surfer's Paradise in the middle of the almost unbroken beach. Apparently 1500 people
a week
are moving to the Gold Coast, the strip of coastline between Brisbane and Tweed Heads. Similar large numbers are flocking to the Sunshine Coast north of Brisbane. The beaches are sublime, but ....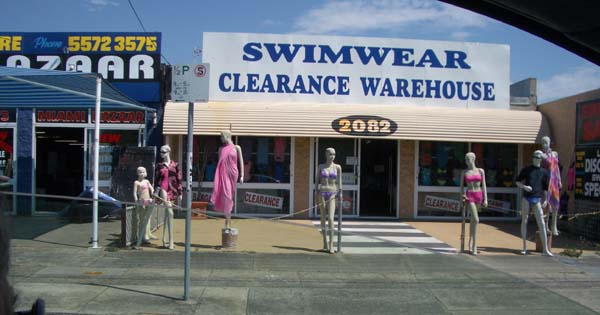 The roadways and strip malls within earshot of the surf are as tacky as anything in Santa Monica or Huntingdon Beach or anywhere else in Los Angeles. That's what it reminds me of: LA as it was in the 70s when I used to go there regularly.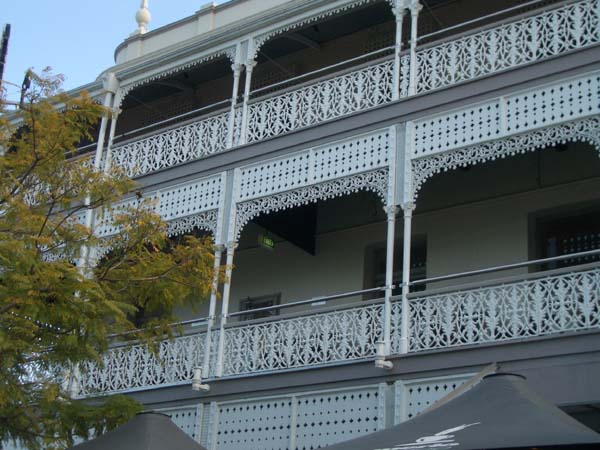 Above: the iron lace on the Regatta Hotel on the Brisbane River. Below: the water dragon -- about 2 feet from nose to tip -- who lived beside the pool at the motel where we stayed. Brisbane itself just gets better and better -- urban and walkable and interesting, in spite of the relentless heat and humidity. It wasn't even the vernal equinox yet, and the temperatures were in the high 20s. They are on Level 5 water restrictions, meaning they can't water anything in their gardens with "new" water.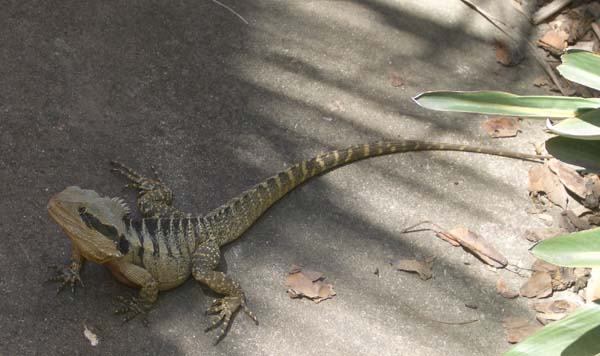 It being Australia, there were many Big Roadside Things. Continuing in the tradition of our
trip southwards in May
, I photographed every large object I came across.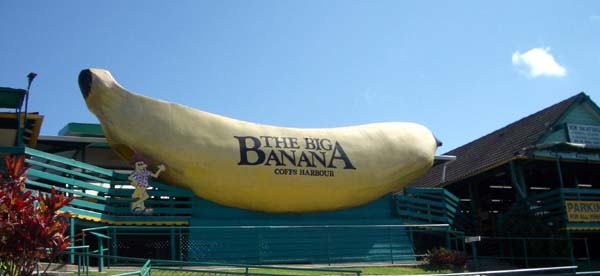 Above, a noted tourist attraction and, below, the roadside stand across the street from it.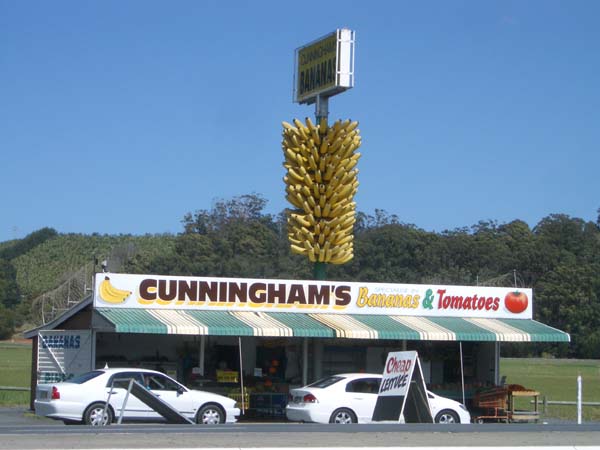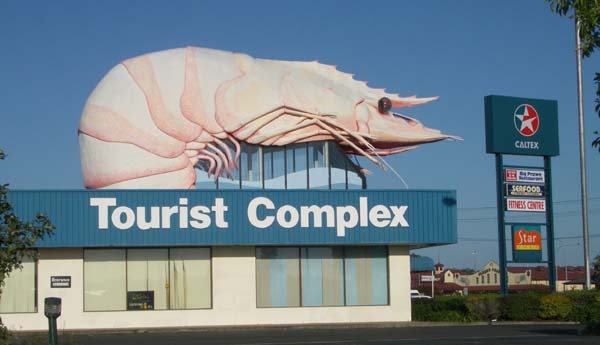 In Ballina, the Giant Prawn. The idea that tourists are complex in that part of Australia is a bit of a stretch. It's all surf and sun and clean white sheets in the resort hotels along the beaches.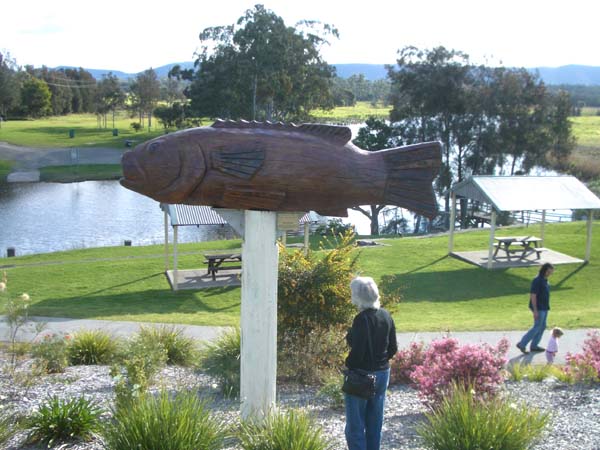 A Not-So-Giant Object: a sea-bass, I think it was, much further south at Bulahdelah.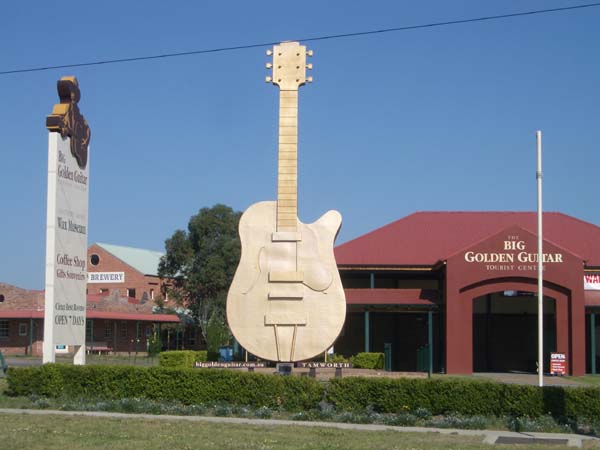 Roadside landmark in Tamworth, a central NSW town that hosts the annual country music festival.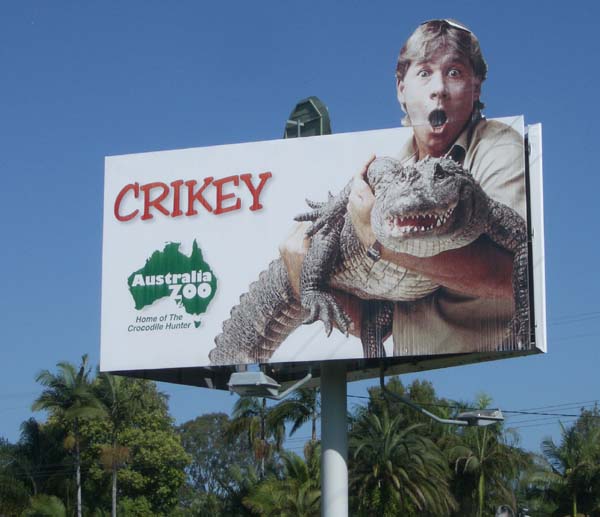 And, one of a squillion identical billboards on the roads north of Brisbane. The late Steve Irwin's zoo lives on, part of the swath of amusement parks on the Sunshine Coast. Since his death last year, the government has hastily renamed the road to the zoo, and plastered new "Steve Irwin Way" signs over the old ones. We didn't go, as it seemed a bit of a croc. It was hot and the roads were crowded, so we also skipped a quick trip to Nambour to photograph the Giant Pineapple.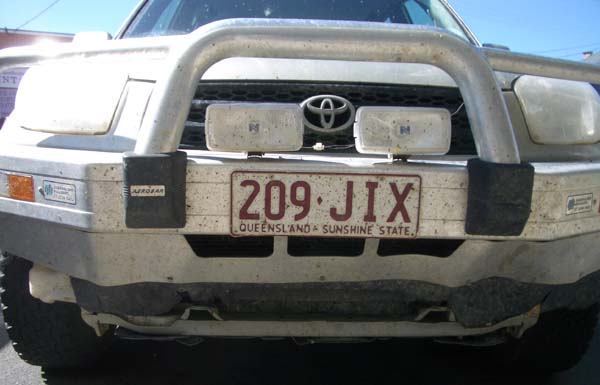 In the hinterland, away from the frenzied coastline, life goes on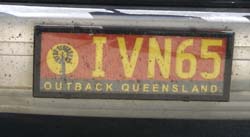 as always to the tune of thousands of flies, mosquitoes and other bugs, especially at dusk. Can the flapping of a butterfly's wings as it hits your license plate trigger a cyclone in Indonesia, as chaos theory posits? We returned home by heading south down the New England Highway, past dozens of timeless Australian towns and miles of rolling pastoral landscape. This was a great trip for examining the two distinct Australias: the coastal one that is getting all the growth, and the iconic inland one whose economy is suffering from low rainfall, if not outright drought, and declining populations.