This very picturesque rock, which looks like it could have been part of the Japan trip, is just downstream of the Alexandra Bridge in the Fraser Canyon. The second picture, done afterwards from the watercolour, is on Japanese washi paper. The other suiboku wash drawing on the right is from the scary, noisy bridge deck of the current Alexandra Bridge.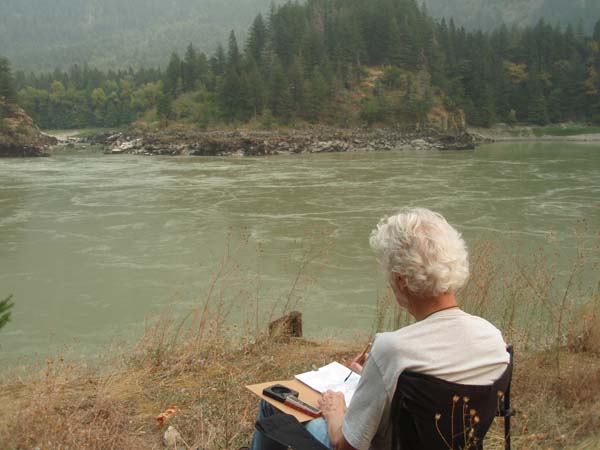 Painting on the roadside in "suiboku" style – that is, an ink stick ground into a little water in an ink stone.

(Below) A piece of the Cariboo Road that was the TransCanada Highway from the 1920s – '60s.